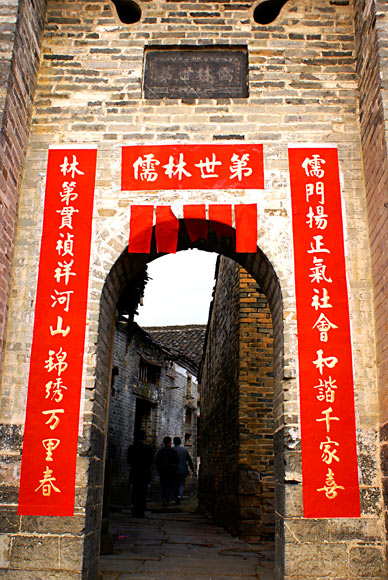 Decorations are an important feature of the celebrations for the Chinese New Year. One of the main forms of decoration are the 'Red Couplets', which are Chinese good luck sayings written on red paper, often with gold trimmings and usually made up of four Chinese characters which ask for luck in terms of long life, wealth etc.
Red is not only a lucky colour for the Chinese, but also frightens off the monster 'Nian' who arrives at this time of year and destroys crops and homes.
Some New Year couplets are intended to be pasted or pinned in special places such as the kitchen or doors, while some can be placed anywhere. The couplets are usually taken down after the New Year celebrations, though some people keep them up all year long in the hope of keeping good luck.